Got a FollowMe tandem from the local distributor. Personally delivered to my door step. Folks said he was a German who came but I wondered how they made that assessment when the Caucasian could be any nationality.
Back to the story. Youngest boy likes to ride on his own bike with training wheels. The journey from home to Bishan Park (where he could really roam the distance) was rather "treacherous" for him, uneven pavement, up and down slopes, one junction without traffic lights and two junction with traffic lights where blinking green man come on rather quickly.
Childseat and trailer aren't good choices as he would not get to do his own riding after reaching the park. Happen to come across this gadget and a pleasant surprise to find a local distributor. The initial set up took a while but luckily it was a once off event. Subsequent mounting and dismounting the child's bike is a quick 2-step.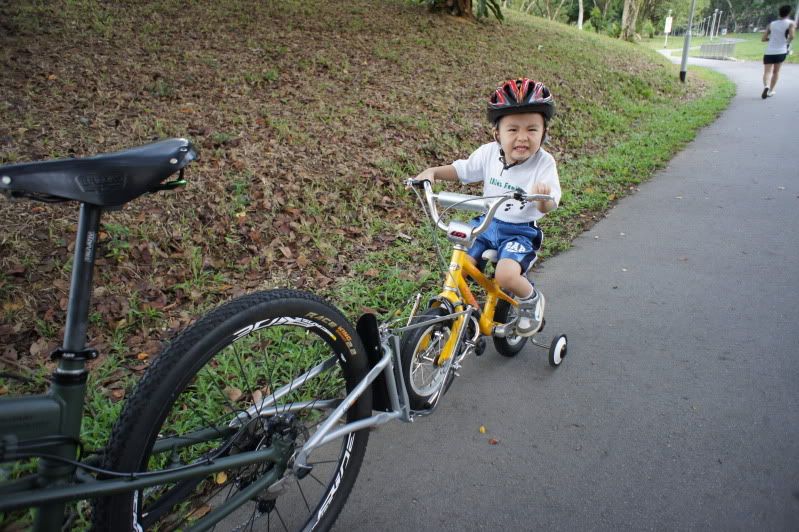 Fellow members keen to find out more can google FollowMe tandem. One drawback though. After enjoying the breeze and speed without effort, now my youngest boy chooses to be towed all the time!